Houston Cinema Arts Festival Returns for 10th Anniversary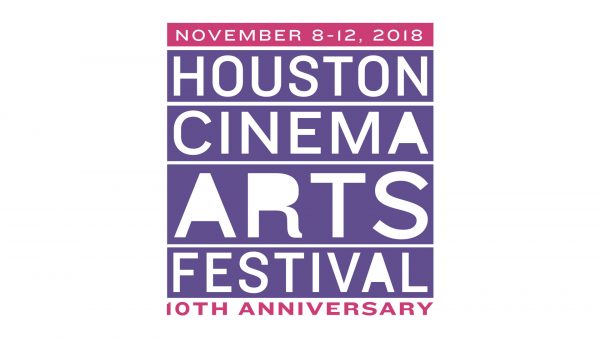 From November 8-12, 2018, the Houston Cinema Arts Festival (HCAF) returns to Houston for an impressive and varied array of new releases, special screenings, shorts, and archival films. Screenings will be held at the Museum of Fine Arts Houston, Rice Cinema, White Oak Music Hall, Café Brasil, and additional partner venues across the city of Houston. Guest artists and speakers include novelist Jonathan Lethem, directors Alex Cox, Nathaniel Kahn, Sam Green, and Lynn Hershman Leeson, and photographers Frederick Baldwin and Wendy Watriss.
In addition to the screenings, this year's HCAF has a distinct focus on live music. A Dazed and Confused Cinema Arts Celebration: The Music of Richard Linklater will take place on Friday, November 9 at the White Oak Music Hall. For the event, the band Handsomebeast will play covers of songs from Dazed and Confused, and legendary Houston rapper Bun B will perform the classic "Rapper's Delight" as well songs from his new album. On Sunday, November 11, the Kronos Quartet, an internationally acclaimed string quartet, will play a live accompaniment to the documentary A Thousand Nights, which includes interviews with such artists as Philip Glass, Tanya Tagaq, Steve Reich, Wu Man, and Terry Riley.
"With classical innovators Kronos Quartet, rapper Bun B, blues artist Corey Harris, punk DJ Don Bolles, Klezmer violinist Alicia Svigals, and guitarist Marisa Anderson, among other musicians, in our line-up," states HCAF Artistic Director Richard Herskowitz, "we are as much a music as a film festival. You might, in fact, call us a Cinema Arts festival, as we've always aspired to be."
Other highlights of the festival include:
Citizen Blue: a documentary exploring James Blue, who founded Houston's Rice Media Center and the Southwest Alternate Media Project..
Widows: Director Steve Mcqueen's first feature film since his devastating and instant classic 12 Years a Slave. Early word on Widows is very strong, with McQueen working in the heist/revenge genre and injecting it with a social urgency.
At Eternity's Gate: Artist/filmmaker Julian Schnabel returns to the artist biopic, with an impressionistic portrait of Vincent Van Gogh (played by Willem Dafoe). This screening arrives just before a major exhibit at the MFAH of Van Gogh's work in March 2019.
Roma: Visionary director Alfonso Cuarón's (Gravity, Children of Men) black and white epic of 1970s Mexico City promises to be one of the most lush and beautiful films of 2018.
The Last Movie: Dennis Hopper's follow up to the massive success of Easy Rider drove him into madness and effectively ended his career for nearly a decade, until his comeback with the sublimely underrated Out of the Blue. Long thought of as a bloated failure, The Last Movie has recently received a critical reappraisal and is now noted as landmark piece of hallucinatory filmmaking.
This year also marks the fourth edition of Cinespace, a NASA-inspired mini festival that is part of the HCAF. Additionally, the festival will present an immersive VR experience at the Sawyer Yards Silos and a silent film about the peak of Jewish German Expressionism, with live Klezmer violin, and much more.
A full schedule and ticket options can be found here.